The History Channel Airs an Episode on Astrology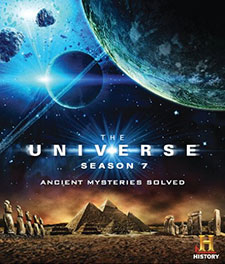 Yesterday the History Channel aired an hour-long episode of its series The Universe: Ancient Mysteries Solved that focused entirely on astrology.
The episode was not so much about the history of astrology as it was on debates about the validity of the subject in modern times.
I had a lot of trepidation going into it because sometimes things like this end up being a hatchet job, but I was surprised to see that they gave a much more balanced treatment of many of the arguments for and against astrology than I expected, for the most part.
Of course, at the end of the day they gave more weight to the positions of the astronomers they interviewed who were against astrology, understandably, but in the process they actually provided the viewer with a great deal of information about what contemporary astrology is actually like, which was really refreshing.