Home » astrology news
Prince William and Kate Middleton: Star-Crossed Lovers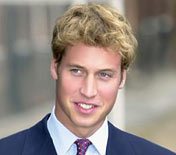 Earlier this year there was a lot of speculation from the press that Prince William was about to get married to his longtime girlfriend Kate Middleton. A lot of the speculation centered around a rumored marriage date of sometime in late June or so. Then just last week on April 14th The Sun broke the story that William and Kate have decided to split up for unknown reasons.
This actually came as a bit of a surprise to me because according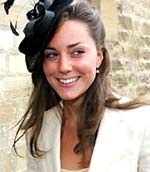 to this time-lord technique that I have been developing over the past year or so, which times the peak periods and high points in a person's love life, William is entering into a very important 8 month period in his love life starting on June 10th of this year and lasting until February of 2008, with specific days of importance in between. Basically, just taking this technique into account within the context of William's chart, it seemed plausible that he could get married this year, if not in June then sometime during another important period between September 6th and November 11th.
But now it appears that the marriage is off, and at this point we are left with two possible conclusions. Either A) William and Kate will reconcile at some point in the near future and he will end up proposing to her at some point during this 8 month time frame anyways, or B) William's relationship with Kate wasn't really meant to last, but he is about to get involved in another relationship very soon and this one will play a very important role in his life. At the very least we can say with a high degree of certainty that William's love life is about to come into focus starting in June, and then some very important events in this area are going to take place between September and November.
It is kind of hard to see what is going to happen with Kate since we don't have her birth time, but when we do the relationship or 'mid-point composite' chart between the two of them we notice some of the difficult aspects that would have created quite a bit of tension in the relationship:
Prince William and Kate Middleton's Composite Chart
Since we don't have the birth time for Kate the houses in this chart are arbitrarily placed, but the rest of the positions are relatively close to where they would be regardless of the birth time.
What we notice right away is this very strong combination with the Sun, Mercury and Venus which are conjunct in Aries, opposite to Mars in Libra, all of which are squaring the Moon in Cancer. These hard aspects with Mars would make for a very dynamic relationship, but one that would be highly prone to strife, conflict and disputes. The somewhat wide opposition between Venus and Mars would seem to signify a very passionate relationship, but the opposition of the Sun and Mercury to Mars would seem to indicate that the two would have some pretty spectacular arguments when that combination was activated by transits.
Ultimately, while this may have been a very exciting and liberating relationship for the two of them for a period of time, I suspect that the internal stress that is reflected by the aspects from Mars would have become a bit tiresome after a while, and it is not terribly surprising that they eventually decided to call it quits.
So, what happens next? All we can say at this point is that something big is on the horizon with respect to William's love life, and it is coming up very soon. If this important 8 month period in his life isn't going to involve Kate then it must mean that he is about to get involved with someone else. I suspect that we will see his love life coming up again in the news in the coming months, especially around the following time periods:
June 10th through June 30th, especially around the 16th through the 23rd.
September 6th through November 12th, especially around October 20th through the 25th, with specific days of importance on

September 20th through the 23rd
September 29th through October 4th
October 13th & 14th
November 2nd through the 4th
and finally November 9th through the 12th.
After February things should settle down a bit for a few years until he hits another important 27 month period starting in April of 2010, then a 15 month period starting in December of 2015, and finally a hugely important changeover that occurs in his life with respect to relationships sometime between July of 2019 and September of 2021. Indeed, the future looks quite bright for Prince William, not just with respect to his love life, but in regards to his career as well.
Article tags: celebrities, Kate Middleton, Predictions, Prince William, relationships