Home » history and philosophy of astrology
Controlling the Effects of Planetary Influences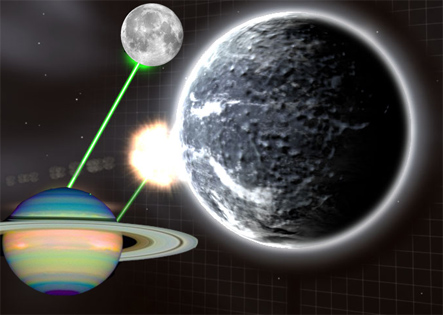 A while back a woman on the Horoscopic Astrology Group forum said:
My Leo Moon is driving me crazy. It's always makin me lash out or take my emotions to extreems. My Moon Squaring Uranus and Sun Squaring Neptune just makes everything worse.

So my question is, how can we control the planetary influences in our natal charts or work with what we have, to make them more positive in our lives?
Here was my response:
I think that one of the most important things for astrologers to realize is that the planets don't necessarily cause events to happen or people to behave in certain ways.  That is to say, if you have a transit of the Moon square Mars one day and you get into an argument with someone or you find yourself to be very irritable that day, it is not because the alignment of the planets literally caused that to happen, but it only reflected the circumstances surrounding you or within you that day. I think that this viewpoint that astrology works through the principle of synchronicity, instead of causality, is one of the great advancements of modern astrology. The rejection of the Ptolemaic model of 'celestial influences' and the return to an astrology that is much more about 'signs' and 'significations' instead of 'causes'.
If we were to take this position that the planets are only reflecting what is going on in your life then it would be more appropriate to say that there are certain things about your life, or your emotional expression in particular that you are trying to learn how to cope with. I tend to take the position that the purpose of astrology isn't to learn how to change what is inherent in a person's life or personality, but instead to come to terms our lives and the patterns that are built into them. In a sense the point of looking at your own natal chart is the ability to view your life and certain characteristics in a more objective sense so that you can pinpoint certain things about yourself in order to live with complete awareness of your strengths and weaknesses.
I don't think that it is possible to overcome the fact that you have the Moon square Uranus and the Sun square Neptune in your chart, but I do think that it is possible to learn how to deal with those combinations in a more positive or constructive manner by simply being aware of them, and knowing when they are likely to be triggered at certain times.
I guess that my advice would just be to think about those aspects and placements in your chart and try to figure out what or who it was in the early part of your life that ingrained those patterns into it, and then to watch the transits to those points and observe and reflect on what you do and experience at those moments in time. After you have the experience of seeing a transit occur and having a similar experience a number of times you can get used to it and become more free of it inwardly so that it changes your reaction to it in the future. Most people do this simply through the process of trial and error during the course of growing older and becoming more mature, but astrologers have the ability to see the importance of these turning points as they happen and it can sometimes give you a greater sense of comfort or control over the process as it unfolds.
Article tags: fate, philosophy, planetary influences, planets, synchronicity