Home » astrological tips and guides
Tips For Writing A Sun-sign Astrology Column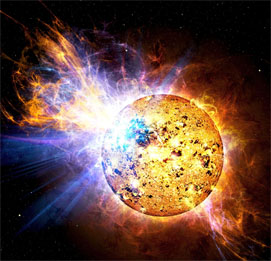 At one point or another, many astrologers and astrology enthusiasts try their hand at writing a Sun-sign column.
After years of sneering at bad horoscopes and superficial zodiac sign generalizations, the difficulty of creating something worth reading can come as a bit of a shock.
If you're thinking of trying your hand at it, here are a few tips:
–
–
1. You're Not Reading A Full Chart
You have only a little bit of information about your readers. Don't focus on the limitations of only working with the Sun's position. Instead, think of what you can do. Embrace the challenge.
2. Observe The People Around You
Know their Sun signs. If what you're writing applies to 3-4 of the people you know of the same Sun-sign, you're probably on the right track.
3. Solar Houses Are Your Friend
Without an ascendant, you can't use houses. This is not a new problem though. Undocumented birth times have plagued astrologers from the beginning. The solution is solar houses.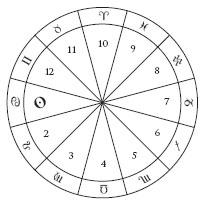 Solar houses are simply whole sign houses derived from the natal Sun-sign. Whatever sign of the zodiac the Sun is in, that becomes the first house, and then the sign after that becomes the second house, and so on.
So, for example, if a person has their natal Sun in Cancer, then Cancer becomes the 1st house, from 0 to 30 degrees of that sign, Leo becomes the 2nd house, Virgo the 3rd house, etc.
Indian astrologers commonly draw houses from the Sun (Surya Lagna) if the Moon and Ascendant are unknown. You will be surprised at how accurate solar houses can be.
4. Balance Style and Substance
There are a lot of Sun-Sign columns out there. If you don't have a distinctive style, why should someone read yours?
At the same time, if all you provide is attitude, it's going to wear thin really quickly. Balance style and substance.
5. Don't Be Trite
Don't smother every horoscope you write with the same general life lessons. People get tired of hearing that everything that happens to them is part of their soul's evolution. By spiritualizing everything, you deny truly transformative experiences their real value.
6. Get The Big Picture
Look at what's happening each week astrologically, and find out what the big configuration is. Then think about how its going to affect each of the signs. Don't get fixated on the small stuff and miss the big picture.
7. Pay Attention To Rulers
Mars' ingress into a new sign means way more to Aries and Scorpio than it does to a Pisces. Likewise, Mercury's retrograde is going to affect Virgo and Gemini significantly. Pay attention to what each sign's ruler is doing.
8. Stations Are Important
Stations are when the planets stand up and shout. They make obvious impacts in a person's life. Pay special attention to Mars' and Venus' retrogrades. They wreak havoc on people's personal lives.
9. Don't Overgeneralize
Avoid writing in generalities. The ingress of Mercury into a person's sign will certainly turn up the volume of communications in a person's life, but if you write, "this week you will receive many communications" you've said nothing. That happens every week. Tell them there is going to be a noticeable increase.
10. We're in this together
Don't forget to draw on your own experience. Your own experience is a valid part of the whole.
For example, the Saturn-Uranus opposition has created financial stress for the entire American economy (among other things). We're all dealing with it, though from different positions. The millionaire whose stocks have lost 20% of their value in the last few months and the McDonald's employee who's not getting the raise they planned on will both understand what you mean by cramped cash flow.
This goes back to what is known as the doctrine of subsumption that Ptolemy outlined in the Tetrabiblos in the 2nd century. The gist of it is that individual charts or nativities are subsumed by larger overarching astrological trends in mundane astrology.
Concluding Remarks
A Sun-Sign column may not be the pinnacle of the ars astrologica,  but it can be a fun and worthwhile way to address what's happening on a larger scale. It challenges you to articulate your perceptions without relying on jargon. For the advanced astrologer, it has a very special function: it helps remind you that even though that-stellium-you-have -in-Virgo-is-being-lit-up-like-crazy-by-your-Zodiacal-releasing-secondary-period-and-that-its-ruler-is-being-conjoined-by-2-asteroids-and-Uranus, the Sun still matters. Yes it does.
(Unless you're a night chart…)
About the Author
This post was written by guest blogger Austin Coppock. Austin is an astrologer operating out of the San Francisco Bay Area, who has authored years of weekly columns, as well as yearly Astrological Almanacs for 2011, 2012 and 2013. His website, austincoppock.com hosts a regularly updated collection of astrology articles.  
Article tags: guest posts, Sun-signs, tips for astrologers, whole sign houses