Home » astrology news
Kepler College Cancels Current Term, School Closing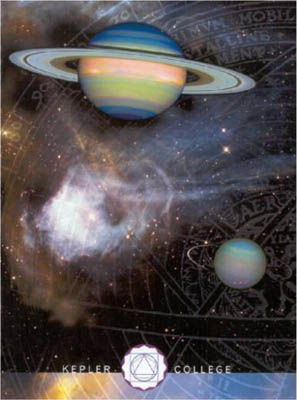 Today the President of Kepler College, Enid Newberg, sent out an announcement effectively saying that the school will be closing down in the near future.
The announcement confirmed rumors that had been circulating around the astrological community recently when it was announced that they had canceled their current school term, which was supposed to have begun last week.
Kepler was authorized by Higher Education Coordinating Board of Washington State to grant AA, BA and MA degrees based on their curriculum, which is primarily focused on astrology, although over the past several years the school has tried and failed to achieve full accreditation from a national accrediting board.
Without accreditation, diplomas from Kepler are generally not recognized by other colleges, and credits earned at Kepler are not transferable.  Additionally, as the announcement today says, after having tried and failed to gain accreditation for a certain period of time, eventually the ability to grant diplomas from the Higher Education Coordinating Board of Washington State is revoked, which is apparently what is about to happen now with Kepler.
Thus while Kepler may continue on as some sort of trade school, any aspirations for creating a legitimate college – which was the goal all along – are effectively dead, and the school that once was is over.
The Announcement
I received the announcement today by email, although an abbreviated version was also posted on Kepler's website and it can be read here.
The general synopsis is that times have been tough financially due to the economy, and since Kepler can neither finance its program nor gain accreditation, it is not going to be able to get reauthorized to issue degrees by the state board when the school has a reapply in March. Additionally, new laws require them to get a letter from the President of an accredited college stating that the majority of Kepler's credits are transferable, which totally isn't going to happen because they're not.
The gist of the announcement boils down to this statement though:
At this point, Kepler College cannot meet either the financial or accreditation requirements of authorization. By Washington State law, this leaves us with two options for our degree program: petition for a teach-out and then closure or immediate closure now.
Or in other words, 'either we close now, or we close in a couple of years once a few of our current students finish up the degree programs that they've already started'.  Obviously they have opted for the latter, although apparently they have to petition the state education board in order to be able to do even this, and its not clear what the odds of success are with that petition.
Death of Kepler College?
The announcement attempts to end on a positive note, claiming that this is not the death of the college:
Please know that we do not see this as the death of Kepler. The Board, Administration and Faculty are all committed to a brighter future for astrological studies within higher education and our mission of providing professional level education for astrologers. We are developing plans to morph Kepler into a different position within the field of astrological education. The Kepler Board has voted to develop a vocational program for the future that keeps the core of our undergraduate curriculum and mission alive as well as to explore making alliances with other accredited colleges.
What this appears to mean, in effect, is that the long term goal now is simply to turn Kepler into a "vocational program" (read 'trade school'), since its clear that they will not be able to get the program accredited.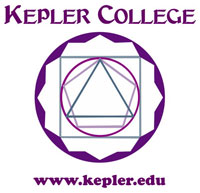 I would beg to differ with the first sentence though. The original purpose of Kepler was to create an actual accredited college that incorporated astrology into its curriculum, so as to be able to award diplomas in astrological studies. That was the goal when plans for the school started being laid in the early 90's, and that was still the stated goal when I began attending Kepler fresh out of high school in 2003.
But now it appears that the goal is no longer to award legitimate diplomas, and thus to attempt to legitimize astrology within the context of mainstream academia.
Hence, its not "Kepler College" anymore.   Rather, its becoming "Kepler Trade School".
From this perspective it does indeed seem that Kepler is dead, for all intents and purposes, as it has failed to achieve the goal it was created for.
The Legacy of Kepler
Kepler was, and still is perhaps, the best school for astrology available in the world. I say that unabashedly, on the one hand as a previous student who spent several years studying there and gained much from the program, and on the other hand as as someone who left the school somewhat disgruntled and disappointed.
I would do it all over again though, and after speaking to a few other Kepler students today, that seems to be the general consensus amongst us.
In many ways Kepler was an experiment.  It was trying to bridge a gap between the more hands off academic approach to astrology as a sort of cultural oddity within the context of the history of science, and on the other hand the approach to it as a living practice that has a rather interesting historical, philosophical and conceptual lineage.
The faculty at Kepler were often stuck in a tough place, as the goal of the school was to create an academic program rather than a trade school.  This is problematic since their prospective students were primarily people from the astrological community who wanted to learn about the practice of astrology. So they were often torn in two different directions, with people on the one hand wanting more practical, hands on exposure to the material, and then another side that wanted to study astrology from more of a historical and cultural perspective. I found myself falling more into the latter camp by the end of my run there, which is one of the reasons I left, although most of the students I know tended to fall in the former category.
In many ways the experiment was a success because it demonstrated that it was possible to have a school where on the one hand the practice of astrology could be taught, and then on the other hand there could be classes on ancient languages, history, philosophy, statistics, etc., in a manner that was comparable to  other liberal arts colleges.
Ultimately while Kepler may have failed as a college, I think that it raised the standard significantly for what should constitute a serious astrological education. Its not sufficient anymore just to be good at delineating charts. If you want to be a serious astrologer you have to know where the subject comes from, how it developed, what its philosophical implications are, what the scientific and ethical issues are, etc. Most of the leading astrologers today, the ones who are doing the really interesting and important work, are people who are conversant in these issues.
Make no mistake, this is disappointing news, and it is a sad day for the astrological community. For many people this is the end of a dream that started about 20 years ago, only coming to fruition 10 years ago with the first class of Kepler students starting in the summer of 2000, and then petering out just now at the start of a new decade.
But perhaps the legacy of Kepler – of what it tried to do – is something that will live on and inspire similar programs in the future.  If nothing else it created a small group of astrologers who will go on to influence the development of astrology over the coming decades, and in some way through them the effect of Kepler on the astrological community will still reverberate throughout history long after it has closed its doors.
—
Update: Kepler College is not closing, but is transitioning away from its accredited degree program, and is now in the process of reconstituting itself as an online school for astrology. See the Kepler College website for more information: www.kepler.edu
Article tags: astrological community, Kepler College