Home » history and philosophy of astrology
Does the Natal Chart Reveal Everything?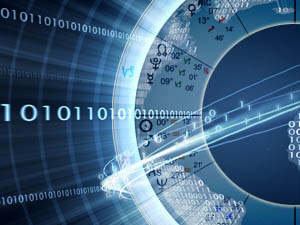 An astrology student from Kepler asked me a question recently:
"Does the natal chart reveal everything that happens to a person? Why or why not?"
This was my somewhat impromptu response:
My first impression as I think about this question is that even though it seems very specific, there is a way in which it is kind of ambiguous. Is the question whether or not a person's birth chart is able to reveal every detail about a person's life, or is the emphasis underlying the question whether or not astrology in general can reveal every detail about a person's life? This is important, I believe, because there are a lot of other charts that one encounters during the course of their life besides just the birth chart.
There are synastry and composite charts that describe the nature and course of the relationship between people and things. There are inceptional charts for first meetings, for important events, for the founding of buildings and cities, even for buying and selling goods. There are mundane charts for large groups of people, or horary charts for just single, specific questions.
Almost everything has a chart. When you realize that, and you start paying attention to some of those other charts, you begin to see how they tend to line up with one another in weird ways, and sort of echo the same things. There is some level where I think that an awareness of all of the charts involved in a person's life would ultimately reveal everything that would happen to a person, although it's not humanly possible to take every chart that a person will ever interact with into account.
So, what we are left with, then, is primarily the natal chart itself, which, although it is the chart that is most relevant and revealing when it comes to one's life, it seems difficult to say that it could account for everything all by itself. What is weird about the natal chart though is that it doesn't just indicate major events in a person's life. In additional to indicating all of the major events, which I think that it can and does do, it is also surprising the way in which it can indicate relatively minor events as well. Like brief emotional states with the temporary transit of the Moon, or getting a minor cut or burn when Mars hits a certain midpoint, or having computer problems under a short Mercury transit. There are all of these techniques and subdivisions that can be applied to the natal chart that seem to show different perspectives or shades of the native's life, with varying levels of detail. In some ways it is only the fact that we can't take into account all of these different factors and minute measurements that stops us from knowing the totality of both the major and minor events in a person's life.
This brings up the final and perhaps most important point which is underlying all of this though, which is what is within the astrologer's ability to do. Can the natal chart reveal everything that happens to a person? Yeah, probably.  Is it possible for the astrologer to be aware of and process all of the factors involved in a person's chart for the entire duration of their life? No.
This is a large part of what necessitates the retreat into the multivalence underlying the symbolism and finding ways to get around it by focusing on the broader archetypal or formal meaning surrounding a certain placements or symbolism. The prevailing school of thought in modern astrology today, probably best articulated in Richard Tarnas' work, is that the multivalence underlying the symbolism is what allows for some flexibility, and essentially allows for free-will. If things are only broadly "archetypally determined" or "archetypally predictive," as Tarnas says, then there is room for people to perhaps choose which specific manifestation of the archetype will occur in their life through some sort of conscious or deliberate decision.1
I prefer to think, however, that the necessity of speaking in more broad archetypal terms about the symbolism is only the result of the astrologer's inability to take into account and synthesize all of the relevant factors that go into any specific placement. I think that if one were able to properly synthesize each planetary placement by sign, house, aspect, sect, dwadashamsha, term, triplicity, fixed stars, midpoints, etc., then the specific manifestation of every placement in every instance would be clear. If that is true, then the natal chart would indeed reveal 'everything' that happens to a person.
As it stands now though, that isn't within our ability as astrologers. While one might argue that everything or almost everything that happens to a person is indicated by their natal chart, depending on how you define "everything," you could not argue that an astrologer is able to reveal every single major and minor event that will happen to a person during the course of their life.  Now, that doesn't make it impossible, theoretically, but just impractical.
This is what interests me about traditional astrology though, and Hellenistic astrology in particular.  There are more tools for narrowing down the symbolism than in modern astrology, and this allows for greater precision when you are trying to determine the particular manifestation that a specific placement will take.   In this way while the astrologer may not be able to determine every minute detail about a person's life, they will be able to make more specific statements about things that they otherwise should not be able to know.
See the discussion in the chapter titled 'The Archetypal Cosmos' in Richard Tarnas, Cosmos and Psyche: Intimations of a New World View, Viking, 2006, pgs. 61-70.   Also see Keiron Le Grice, "The Birth of a New Discipline: Archetypal Cosmology in Historical Perspective," in Archai: The Journal of Archetypal Cosmology, Vol. 1, No. 1 (Summer 2009), pgs. 2-22, especially page 7. [↩]
Article tags: archetypal astrology, archetypes, birth chart, determinism, Natal astrology, prediction, Richard Tarnas