Home » astrological techniques and concepts
Hard Venus-Pluto Aspects in Relationships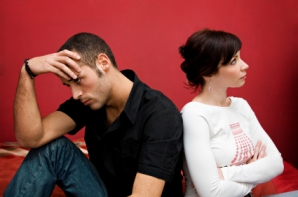 I was reading some random blogs tonight when I came across a video that provides a pretty compelling illustration of what hard aspects between Venus and Pluto are like in relationships.  By hard aspects I mean the conjunction, square and especially the opposition.
Such a configuration is usually most relevant in a relationship when it is in one person's natal chart and is prominently placed in the synastry or composite charts.  The potential of the configuration then becomes activated and certain incidences tend to occur when it is hit by a particular transit.
I'm not going to go into a whole spiel on Venus-Pluto configurations here.  Just watch the video and take something from it about the more problematic ways in which such a placement can sometimes play out.
The premise of the video is that this guy went out of the country for a couple of weeks and told his girlfriend, but when she forgot that he had told her about his plans and got the impression that he was blowing her off, she proceeded to freak out.  The video is largely just him documenting what happened, and the result is both hilarious and instructive.  Enjoy.
.
.
His point at the end is probably the most useful take home lesson for this configuration:
"Careful when you date passionate people, because passion swings both ways."
In other words, Venus-Pluto configurations can create rather intense, passionate relationships, but this intensity has both its good sides and its bad sides.  Generally speaking, the more positive sides tend to come out with the trine and sextile between Venus and Pluto, whereas the more difficult ones tend to come out with the square and opposition.  The conjunction can really swing either way, although it depends on the sign placement and configuration with other planets.
That's all for now.  More updates coming soon.
Article tags: composite charts, Pluto, relationships, synastry, Venus, video clips