Home » history and philosophy of astrology
A Reply to Glenn Perry's Article 'From Ancient to Postmodern Astrology'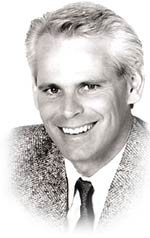 I just finished reading a surprisingly misinformed article by Glenn Perry in the latest issue of the NCGR Journal titled From Ancient to Postmodern Astrology, Toward a New Synthesis. Normally I would just let the uninformed ramblings of some random astrologer pass by without taking much notice and then continue on about my day, but I was kind of caught off guard by the rather caustic nature of the article, as well as the string of inaccurate and uninformed statements that it was riddled with. So, I thought that I would take the time to address some of the issues with his article here. Such a misinformed and misleading tirade published by anyone deserves to be rebuked and admonished, but especially when it is coming from a guy with a PhD who should know better than to publish such a shoddy paper in an international journal.
Diatribe Par Excellence
While the title of the article implies that Perry intends to introduce or propose some sort of synthesis of modern and traditional astrology, the vast majority of the rather lengthy 18 page article actually turns out to be just one long diatribe directed against traditional forms of astrology in general. Actually, the emphasis of the article is directed towards disputing and ridiculing the author's own rather skewed and minimal understanding of traditional astrology, which is not the same as saying that it is a legitimate critique of traditional astrology per se. I say this because the author is clearly addressing the tradition without much background knowledge about it (which Perry himself later admitted in the comments section below).
Perry actually reminds me of many of the modern day "skeptics" or "debunkers" of astrology who attack the subject without really knowing much about it, and subsequently tend to make some pretty obvious mistakes in the process. Perry even invokes the Barnum effect at one point on page 31, much like many modern debunkers of astrology such as James Randi and Richard Dawkins are fond of doing. In general Perry also follows the same framework that many modern "debunkers" do, in relying mainly on his rhetorical abilities in order to get his point across, rather than say, something more than a superficial understanding of the subject matter. This is an interesting case though because Perry is actually an astrologer that simply has some sort of axe to grind with the earlier traditions of astrology, for whatever reason. In the process of doing so Perry shows himself to be quite an aspiring rhetorician, but rather incompetent when it comes to actual research and scholarship.
Here I will focus mainly on some of the more blatant technical mistakes in the article, many of which showcase Perry's lack of background or understanding of traditional astrology, as well as the history of astrology in general. The point of this overview will be to highlight the fact that Perry's academic shortcomings far exceed his rhetoric, and thus undercut pretty much any point that he was attempting to make.
Firmicus Maternus
On page 27 of the article Perry states that Firmicus Maternus' Mathesis
…is considered the most detailed work on astrology to survive from the classical period
This is not really an accurate statement. While the Mathesis may be the longest text to have survived into the present day, largely due to Firmicus' cribbing of delineation material from other authors, it is generally accepted by most people who have studied the tradition that the most detailed treatise on astrology that has survived from the classical period is Vettius Valens' nine book Anthology. James Holden writes in his book A History of Horoscopic Astrology, which Perry cites at one point, that
…the Anthology affords us our best look at the materials available to and the procedures used by a Greek astrologer of the Classical period." (pg. 57)
Robert Schmidt makes the statement in his catalog of Hellenistic astrologers that
More than any other astrologer, Valens may represent the mainstream of the Hellenistic tradition.
Perry appears to know nothing of Valens' work, outside of a few scattered quotes that he was able to collect from secondary sources, so naturally this point escaped his notice.
Speaking of secondary sources though, if you look through Perry's footnotes you will notice that citations of primary source texts from traditional astrologers are conspicuously absent. He quotes from Wedel's The Medieval Attitude Towards Astrology for quotes from Bonatti, McCaffery's Astrology: Its History and Influence in the Western World for Ptolemy, West's The Case For Astrology for Kepler, and Barton's Ancient Astrology for quotes from Firmicus and Valens.
So while Perry did a pretty good job of perusing the secondary literature in order to pick out catchy one liners from various authorities, he never actually took the time to read any of the actual source texts! This completely undercuts any argument that he makes about the techniques of traditional astrology being "highly questionable," not working in his "experience" or being "unconvincing" because when it comes down to it he doesn't actually know anything about the techniques, having never read any of the traditional manuals or authors. This fact can be clearly demonstrated in the rather sophomoric mistakes that he makes in the rest of the article, as we will see.
Case Studies
In the next paragraph, on page 28, in order to somehow negate delineations provided by traditional astrologers Perry speculates
we must assume that ancient astrologers were seriously compromised by a comparative lack of reliable charts to study.
This statement is shown to be somewhat faulty and meaningless when one examines the 100+ example charts used in Valens' Anthology, most of which clearly come from Valens' own personal case studies, as well as those of his predecessors. Perry would probably respond that he is speaking in relative terms, since he follows up his speculation with the statement that
the modern astrologer can study more reliable charts in a week than a 1st century astrologer could study in a lifetime.
Here Perry equates the number of charts that an astrologer has studied with the depth of his understanding of the subject. This is arguably a rather questionable assumption to make.
Misunderstanding Sect
On page 29, in the context of attempting to discard the astrological concept known as "sect," Perry tells us that
some planets are allegedly stronger during the day (Sun, Jupiter, Saturn), while others are stronger at night (Moon, Venus, Mars). For example, if a person is born during the day and Mars is above the horizon with the Sun, its functionality is allegedly weakened.
The problem with this statement is that sect isn't a quantitative measurement, it is a qualitative measurement. The sect status of a planet does not make it "stronger" or "weaker," as Perry assumes, but its main function is to augment the benefic or malefic status or functioning of a planet. Perry's ineptitude with respect to the subject matter as well as his rhetorical ability shine through here because he is vehemently rejecting and even mocking a technical concept that he doesn't even fully understand. He even goes so far as to say that it is "impossible" to test the validity of the concept of sect, and
If there is no conceivable way to test the merit of a claim, then it is vacuous.
This is the very epitome of a straw man argument, in misrepresenting the nature of an opponent's position, in this case a technical concept, and then rejecting it based on nothing more than your own mistaken assumptions as to its purpose. Indeed, how could Perry test the concept if he doesn't even understand how it is supposed to be applied?
The Terms or Bounds
On the following page, in the context of disputing the "terms" or "bounds," Perry makes the faulty technical statement that
a planet at 27 degrees of any sign would be in Saturn's bounds…
Although I am not sure which version of the bounds he is referring to here, since there are several different sets, this is a false statement nonetheless since Saturn's bounds are not always located at the end of the signs, no matter which system of bounds you use. So, Perry has made a universal statement here, which happens to be universally wrong. While this may be a simple technical oversight on Perry's part, it is a rather obvious mistake that he would have avoided if he had anything more than a passing understanding of the techniques underlying traditional astrology.
The Exaltations
On the same page Perry attempts to dispute the exaltations, which are still used by modern astrologers, because
"unlike domiciles" they do "not follow a logical scheme for sign assignment", and thus they "constitute an arbitrary system…"
Perry, being less than knowledgeable as far as Hellenistic astrology is concerned, doesn't know that there actually is a logical scheme underlying the exaltations, which even ties them in to the domicile assignments. Antiochus and Porphyry point out that all of the diurnal planets have their exaltations in signs which are configured to one of their domiciles by trine, and all of the nocturnal planets to one of their domiciles by sextile. There is even a link to the houses that each of the planets are placed in when viewed in the context of the Thema Mundi, which Schmidt points out in his forthcoming translation of Antiochus, and a pretty straightforward rationale for how the domicile lord of each of the exaltation signs compliments the tendencies of the exalted planet. This theory about the interaction between the domicile lord of a sign and an exalted planet is spelled out by Rhetorius in his commentary on Antiochus' work:
Why is it that where the Sun is exalted, there Kronos is depressed; and where Kronos is exalted, there the Sun is depressed? We say that it is because the Sun is the storehouse of fire and light, and is the master of the day; while conversely, Kronos, signifying the darkness, is cold. Then, at the place where the light of day is exalted, there the darkness and the night is depressed, and that which is cold is warmed. But at the place where the darkness is exalted, there the light is depressed and the day becomes shorter.

And again, why is it that at the place where Zeus is exalted, there Ares is depressed; and where Ares is exalted, there Zeus is depressed? We say that it is because Zeus is the overseer of the life-breath and abundance, while Ares is the overseer of death. Then, at the place where the life- breath increases, there the bringer of death is depressed; and where death increases, there life is depressed.

And again, why is it that at the place where Aphrodite is exalted, there Hermes is depressed; and where Hermes is exalted, there Aphrodite is depressed? We say that it is because Hermes is the master of arguments, while Aphrodite is the overseer of desire and intercourse. Then, at the place where the intellectual increases, there the desire and the pleasurable in intercourse is depressed. And where the appetitive and pleasurable is, exalted, there the intellectual is depressed. … (Antiochus of Athens, The Thesaurus, trans. Robert Schmidt, ed. Robert Hand, The Golden Hind Press, Berkeley Springs, WV, 1993, pgs. 7-8.)
So, in fact the exaltation assignments are far from arbitrary, but they simply have their roots in a tradition and a conceptual structure that Perry is entirely ignorant of. His ignorance of their systematic nature in the astrological construct speaks more to his competence as an astrologer and a researcher than it does to their validity or legitimacy in the system though. Even with their origins being somewhat obscure, it seems strange for Perry to be disputing a concept that even many modern astrologers take for granted and use in their practice.
More on the Exaltations
Perry continues to exhibit his ineptitude with respect to the subject matter further down the page when he makes the totally inaccurate and rather ridiculous statement that
In modern astrology, a dispositor is a planet that rules the sign that another planet is in… However, in traditional astrology, a dispositor is a planet that is the exaltation ruler of a sign; thus, if Venus is in Aries, then the Sun would disposit Venus since the Sun is allegedly exalted in Aries. But if the very concept of exaltations is questionable, then the traditional method of assigning and assessing dispositors is likewise thrown into doubt.
Since he apparently didn't read any of the source texts related to the subject matter of his article, Perry appears to have gotten the idea that dispositorship only relates to the exaltation ruler of a sign, and that it was only recently in modern astrology that dispositorship came to be associated with the domicile lord of a sign. Such a statement is obviously as absurd as it is inaccurate, as the use of domicile lords as dispositors can be seen in every single text on astrology from the 1st century through the 17th century. Perry of course gives no citation for this bogus notion that he concocted, since none exist. It is interesting though, because it seems to explain part of the reason why he doesn't understand the function of the exaltations, and thus why he would reject them, since for Perry a lack of understanding or insufficient knowledge of something apparently does not preclude its rejection.
Anachronism
On the same page Perry makes another obvious mistake when he says
I may observe that someone with Venus in Pisces in the 8th house negotiates financial transactions in a deceptive manner… To say, however, that Venus is exalted in Pisces and is in the house of its detriment are simply vague value judgements.
What he did here was to equate the signs with the houses, which is commonly done in modern astrology, but was not done in traditional astrology, particularly in the Hellenistic and Medieval traditions. The notion that the 8th house = the sign Scorpio, the sign of Venus' "detriment," is more of a modern notion, which makes this statement totally anachronistic, not to mention misleading since he also implies that a delineation of some sort would not have been made for that placement by a traditional astrologer.
Misunderstanding the Time-lords
Later Perry dismisses the Hellenistic "time-lord" systems with the rather abrasive and prejudiced statement that
the technique of time lords in which different planets allegedly rule various periods appears so obviously made up and arbitrary that it is difficult to understand how any person of discernment could believe in it. Each planet is assigned a period of time, which purportedly determines the general tone of the life for that duration, e.g., Saturn rules 11 years, the Sun rules 10 years, Mercury rules 13 years, and so on.
In a footnote right after the first sentence in the above statement he explains that
Time lords are tied to bound or term systems, of which there are several variations – Ptolemaic, Chaldean, Egyptian, and one created by Vettius Valens. Variations of the division of signs into differing periods underscores that the system is made-up and arbitrary.
There are two problems here. The first is that in the footnote Perry refers to one specific time lord system, sometimes called "circumambulations," or primary directions through the bounds. The problem is that the actual time periods associated with the planets that he listed (i.e. 'Saturn rules 11 years, the Sun rules 10 years, Mercury rules 13 years', etc.) come from a completely different Medieval time lord system known as Fidaria, and the Fidaria system isn't actually based on the bounds at all, as he claims all time lord systems are his footnote. He is conflating two entirely different systems or techniques.
Second, the circumambulations time lord system is the only time lord system that is based on the bounds; there are several other time lord systems that have nothing to do with the bounds. If not for the random conflation of the Fidaria periods in the same paragraph in which he defines the time lord systems as always being "tied to bound or term systems" in the footnote, then one would be led to assume that Perry is only aware of one of the many time-lord systems. Instead he appears to be aware of, but not quite able to accurately define, two time lord systems.
While I guess that knowing about two time lord systems is better than just knowing about one, there are at least 7 major time lord systems in the Hellenistic tradition alone, as well as a host of others in the Medieval and Indian traditions. With Perry's lack of familiarity with the numerous time-lord systems in the different traditions, as well as his inability to even properly define the two systems that he is apparently aware of, what basis does he really have for rejecting them?
More Faulty Statements About the Time-lords
Later in the same paragraph on time-lords on page 31 Perry trumpets his minimal attempts at research even further with the statement that the time periods used in the time-lord systems
do not correspond to actual planetary motions, i.e., they are not observational statements, but random suppositions.
While Perry may simply be referring to his previous confused statements about the only two systems that he appears to be aware of, this statement can be proven wrong in at least two other time lord systems contained in Valens' Anthology, which are partially based on the synodic cycles of the visible planets (i.e. the 8 year period of Venus, the 12 year period of Jupiter, etc.), which are "actual planetary motions."
The Crime of Claudius Ptolemy
On page 31 Perry makes what would be a pretty normal historical statement about 30 or 40 years ago, prior to the widespread advent of scholarship on the history of astrology, with the statement that Ptolemy was
the grand master of Hellenistic astrology.
This view was prevalent back when Ptolemy's Tetrabiblos was the only real Hellenistic astrological text available, and astrologers like Perry simply assumed that Ptolemy was the most competent and representative astrologer of the Hellenistic tradition. Since the mid-80's this common assumption has been rejected though, once more texts from the Hellenistic tradition became available and it was realized that Ptolemy was actually not representative of the mainstream of Hellenistic astrology, but rather he was more of a reformer. Some people such as Holden have gone so far as to question whether Ptolemy was even practicing astrologer:
Ptolemy cites no astrological authorities by name, he gives no example horoscopes, and he certainly was not a practicing astrologer. (Holden, A History of Horoscopic Astrology, 1996, pp. 48-49.)
The Luxury of Ignorance
Towards the end of Perry's article it culminates with what seems to have been the implied premise of his rather dubious argument all along
Exponents of traditional astrology frequently claim that superior, ancient techniques are now being recovered for future generations. I find this claim, like the techniques themselves, unconvincing. The history of science is one in which ideas that prove to be insufficient, untestable, or invalid are gradually eliminated, like vestigial organs that no longer serve a purpose. It would appear that this is what happened to much of traditional astrology…
Realizing that he is making a totally bogus claim, and likely in an attempt to soften his diatribe, Perry backtracks a bit before he ends the sentence
…although it can be argued that its near demise in the 18th century was more for sociopolitical reasons than scientific.
This last statement appears to have been tacked on in order to lessen the impact of the dubious historical argument that he was trying to put forward with respect to the reason why much of traditional astrology didn't make it into the 20th century. Here lies, I believe, the crux of Perry's argument, as well as his prejudices against traditional astrology.
Perry's writing indicates (and he later confirmed) that he knows very little about the techniques or the concepts underlying traditional astrology, as I have demonstrated, thus his evaluation of the tradition is not based on his actual experience with the techniques, but instead it is almost entirely based on his presuppositions about their nature and provenance. Perry appears to be approaching the entire matter under the dubious historical assumption that the techniques of traditional astrology were consciously discarded because they were found to be of no value. This is a common, albeit mistaken, historical assumption that is made by many modern astrologers, particularly by those who have not investigated the history and transmission of astrology. Perpetuating this myth is quite possibly the biggest mistake that Perry makes in the entire paper.
Modern astrology, as it was practiced in the 20th century, and as it is practiced even today by the majority of western astrologers in the early 21st century, was not the result of a linear development and refinement of the subject over the centuries which culminated in the form that it is in today. This is one of the great myths surrounding modern astrological practice. Rather, modern western astrology is largely the result of a handful of influential 20th century astrologers who inherited a few fragments of the astrological tradition and then created a new construct around it which was then infused with their own religious, ethical and theoretical speculations. Robert Hand talks about this issue in his article Towards a Post-Modern Astrology:
…we have astrology up until about 1700, which had certain consistent patterns, ideas and principles and which had a more or less a continuous tradition from something like – this date is extremely flexible – the fifth century B.C.E. Then, in the 18th century we had a very long break. Conventional historians refer to this as the Enlightenment. I prefer the term "Endarkenment," based on what happened in astrology – it almost died. And then in the 19th century a revival began, which for most of the 19th century was a revival of a portion of the tradition that had nearly died in 1700.

But then with Alan Leo, and more recently people like Dane Rudhyar, and on another level people like the Hamburg School and Cosmobiology of Ebertin, a rather new kind of astrology began coming into existence, which it might be appropriate simply to call 20th century astrology, but I would like to call modern astrology.
Although recognizable in some of its basic technical principles, Modern astrology is actually quite different than any system of astrology that was practiced in the various ancient traditions of the past, both technically and in its theoretical and philosophical approach. The reason for this disparity between the ancient and modern traditions is largely due to this gap in the astrological tradition between the 17th and 19th centuries when astrology fell into disrepute and the techniques and concepts of the tradition stopped being transmitted. While Perry's inability to truly comprehend and accurately identify these distinctions between modern and ancient astrology make the majority of his technical and philosophical critiques completely worthless, his argument about the historical evolution of astrology which disregards the fact that there was a break in the transmission is completely unfounded and inexcusable.
Concluding Remarks
Simply put, Perry has no business critiquing, much less rejecting or berating, a form of astrology that he knows so little about.
My critique of his article has mainly been directed towards highlighting his technical mistakes and assumptions, and I have not addressed the faulty philosophical arguments made in the article. A critique of Perry's philosophical misassumptions would be as long as this article on the technical issues has been, although I am confident that these problems will be addressed by other astrologers in the near future who find his rather shallow philosophical treatment to be as misleading and reprehensible as I did.
Ultimately Perry's article is more annoying than anything, because instead of engaging in some sort of productive research or dialog he wastes his time writing frivolous and inaccurate attacks against the work of his colleagues. He of course pays lip service to the main figures who have been leading the movement that he just spent 18 pages attacking when he says towards the end of the article that
Regardless of why traditional astrology fell into disrepute, a huge debt of gratitude is owed to researchers like Robert Schmidt, Robert Zoller, and Robert Hand for restoring our history.
The ironic part about these concluding remarks is that the work of these three scholars has already made a major impact on the astrological community and will probably continue to influence astrologers for generations to come. While their names will go down in the history books as those who made an effort to recover, improve and reunite the astrological traditions, the names of others who engage in the type shallow scholarship exemplified by the article under consideration will simply be forgotten.
Article tags: astrological journal, exaltations, Glenn Perry, journal reviews, NCGR Journal, sect, traditional astrology, transmission of astrology