Home » astrology news
Astrologer Asks Jon Stewart For His Birth Time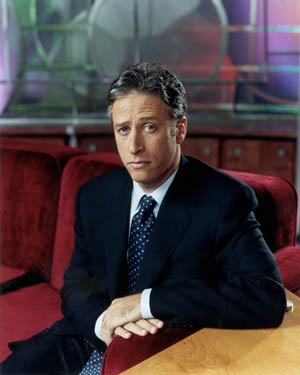 A few days ago someone attended a filming of an episode of The Daily Show and asked Jon Stewart for his birth time.
Stewart mentioned the question on the show, and the clip has been doing the rounds in astrological circles on Facebook for the past couple of days.
Obviously it was an astrologer in the audience who went out of their way to ask Stewart the question, as astrologers are often trying to acquire celebrity birth data, and most of the time the only way you can do that is by asking the person directly.
It is kind of a tough job, but it is usually the only way to gather the data that we need in order to study the charts of eminent individuals, in order to see what makes them tick.
Unfortunately in this instance the astrologer came up empty handed.  While Stewart acknowledged it as "the greatest question I've ever had in the audience," he proceeded to crack a joke and say that he didn't know what time he was born.
Here is the transcript and the clip:
I had the greatest question I've ever had in the audience today.  A gentleman stood up and very quietly said "What time were you born?"  Now…  I don't know if your mother's vagina had a clock in it…  … But I, obviously I was born in the early 60's – because back then it was just sundials.  (Wispering) I have no idea what time I was born.  How the hell should I know?
I don't know who the astrologer was, but even though he didn't get a birth time, at least he tried, and I would like to shake his hand.  More astrologers need to be doing this regularly.
If you look through the data in AstroDatabank you will see a lot of birth times from celebrities who were popular in the 60's, 70's and 80's, but then that seems to drop off pretty sharply in the past 20 years.
It seems to me that there were a lot more astrologers who were going out of their way to ask celebrities for their birth times in the last generation.  As a result, we are missing a lot of important or interesting birth data from the more recent generations of celebrities and high-profile people, simply because we don't have as many astrologers on the ground trying to acquire it.
Now, I'm not saying that there is no one doing this work, because in point of fact there are quite a few dedicated astrologers who are out there in the field collecting data and finding new and innovative ways of cataloging it.  Frank Clifford has an excellent article in the latest issue of the NCGR Research Journal that discusses some of the background behind this work.  Also, Astrodienst did a huge service to the community last year by making AstroDatabank freely available through their website.
So, there is a lot of work being done in the area of data collection already, but we could do more.
Every astrologer should make it their personal duty to acquire birth data for notable individuals and events when they find themselves in a position to do so.   In this way we will be able to create a much richer archive of data to study, in order to both test and refine the techniques of astrology.
.
Thanks to Maria, Nick and Melanie for bringing the clip to my attention.
Article tags: AstroDatabank, birth data, birth times, celebrities, Jon Stewart, The Daily Show