Home » astrology humor
Top 10 Types of Astrologers To Avoid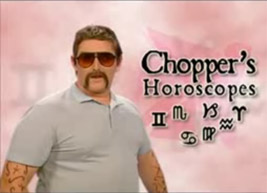 After being around the astrological community for a while you start to get a sense of the different types of groups or factions within the community.
Different sorts of people with different interests tend to be attracted to certain specialized approaches within the community.
And there's nothing wrong with that, really.
But just in case you'd like to avoid falling in among some of these groups, I've compiled a list of different types of astrologers that you should probably avoid.
1.  Astrologers Who Are Into The Secret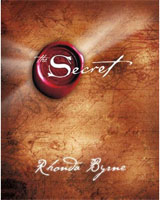 A few years ago this movie called The Secret came out, and it was about how individual people have this extraordinary power to change their lives simply by changing their thoughts.  They call this power the "Law of Attraction", and they say that you can "attract" anything you want in your life simply by thinking about it a lot, or something.
Now, this isn't really anything new, since people have been trying to sell the Law of Attraction since at least the early 20th century, but with the release of The Secret this particular brand of magical thinking gained a whole new following, and many of them happen to be astrologers.
Astrologers who are into The Secret will tell you that while you may have certain predispositions in your birth chart, nothing is fixed, and essentially the whole endeavor of astrology becomes invalid if you simply exercise the Law of Attraction by imagining what you would like your life to look like.  Often times this involves simply imagining that astrology doesn't work, which only appears to be strangely contradictory…
Sometimes these guys go off the deep end and start trying to get everyone they know to watch The Secret and to believe in the Law of Attraction.  Sometimes this can get kind of ugly,  with interventions and such:
2. The "Vedic" Astrologer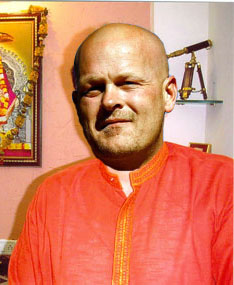 These guys are normal western astrologers who switched to Indian astrology at some point after becoming dissatisfied with the techniques of modern astrology, probably in the 90's when "Vedic" astrology and MC Hammer were all the rage.  Prior to this time most Indian astrologers just called it "Jyotish".  Actually, most of the ones that are actually from India still do.
The typical example is the guy from Nebraska whose name used to be Joe, but now he goes by Sri Swami Joe Patchouli, and he tells you that you need to recite the Mars mantra 1,000 times in order to avoid the effects of Kujadosha.  If that doesn't work then you may need to get a gemstone that has been consecrated at an astrologically auspicious time, or do some yoga or something.
3. The Hardcore "Traditional" Astrologer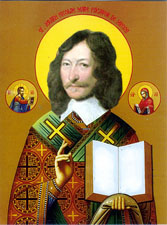 These people also became dissatisfied with the techniques of modern western astrology at some point in the past, but unlike the Vedic astrologers they just looked back a few centuries into the western tradition and memorized the most authoritative looking text they could find.   These are the traditional astrologers who quote ancient texts like they were the bible, constantly referring to Saint Lilly, and the Prophet Ptolemy (peace be upon him).
Sometimes they try to cut their ties with modern astrology by berating modern astrologers constantly, living out their dreams of having a career as a stand up comedian even though they got stuck with this lousy astrology gig.
These guys don't use those newfangled outer planets the kids these days use.  They like their astrology like they like their underwear.  Old.  And used.
4. The Overly Technical Modern Astrologer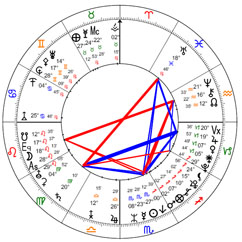 This is the overly technical astrologer who is into Uranian astrology and uses over 300 celestial bodies in every chart delineation, although about 98% of them are hypothetical planets, and all of them have a 360 degree orb.
Sometimes the overly technical modern astrologer comes in the form of the person who swears by obscure techniques, like secondary converse progressions involving the mid-point between the vertex and transpluto.
Other times it is just the astrologer who likes to include at least 20,000 of the known asteroids in any given chart.   At least.
5. The Karmic/Past Life Astrologer
With the karmic/past life astrologer everybody with anything aspecting one of their nodes was a lover, family member, arch-nemesis or pet turtle from another life.
Also, no one was a nobody in a past life, everyone was Cleopatra or George Washington.
6.  The Age of Aquarius Astrologer
The Age of Aquarius astrologer is the guy who keeps predicting that the Age of Aquarius is about to break out any day now due to the next upcoming alignment of (fill in the blank), although they have been doing it for over 20 years now.   One suspects that they often break out into song and dance randomly in the following fashion:
This is somewhat similar to the "Mayan" astrologer who swears that in 2012 either the world will end, the Age of Aquarius will dawn, world peace will ensue, or aliens will invade Earth and enslave humanity.  Its definitely one of those four though.
7. The Financial Astrologer Who Drives a Pinto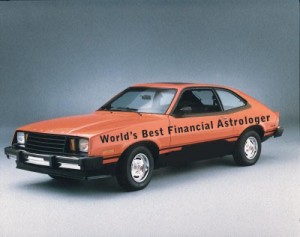 This is the astrologer who is heavily involved in stock market trading and has a huge subscription mailing list that is read by several Fortune 500 CEOs, although for some reason they still drive a 1970 Ford Pinto.
They say that its because the Pinto is a "chick magnet", but there is something about the lettering on the side of their car that reads "world's best financial astrologer" that makes you suspect that the last time that they got laid was sometime before the car was manufactured.
8. The Psycho-logical Astrologer
The psychological astrologer who keeps trying to convince you that a certain configuration in your chart indicates that you are repressing memories of being molested, despite the fact that you are pretty sure you weren't.  Well, mostly sure…
9. The Annoying Sun-sign Astrologer
The annoying Sun-sign astrologer is the one who keeps saying that you are such a (insert zodiac sign here).   A typical Sun-sign column of this nature reads:
Dear Cancer, you are such a Cancer!!
Stop being crabby!
The other more extreme version of the annoying Sun-sign astrologer looks something like this (avoid watching if you have just eaten):
.
10. People who call themselves "Astrologists"
Who uses the word "astrologist"?   Seriously?
(11.)  The Smarmy Astrology Blogger That Satirizes Other Astrologers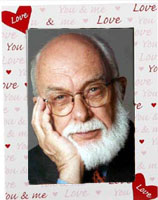 This one is the worst.  Avoid at all costs.  He probably has a picture of James Randi up on his wall, which he looks at longingly as he writes his smarmy posts.  Diabolical.
.
.
.
.
.
(Note: This is satire.  Don't take it too seriously.  Really.)
(In the event that you do though, please send all hate mail to Rob Hand at 555 Fake Address Lane, Worchester, MA, 38203. )
Thanks to contributors Patrick Watson, Austin Coppock and Meredith Garstin for ideas.
Article tags: 2012, Age of Aquarius, astrologers, astrologist, Evolutionary astrology, financial astrology, humor, Indian astrology, James Randi, modern astrology, psychological astrology, Sun-sign astrology, The Secret, traditional astrology